Oats are high in the soluble fibre beta-glucan, which has numerous benefits. It helps reduce cholesterol and blood sugar levels, promotes healthy gut bacteria and increases feelings of fullness. This P&J overnight oat recipe is a great one to have when you have to get out the house quick in the morning!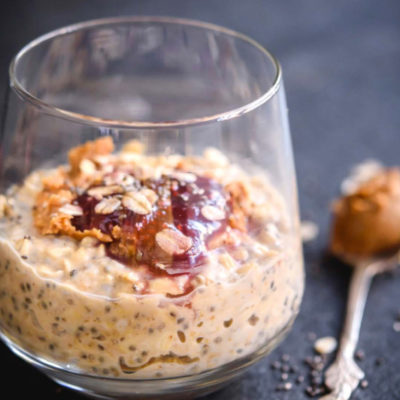 P&J Overnight Oats (Serves 2)
Prep time 5 minutes

Ingredients
130g rolled oats
240ml unsweetened almond milk
1 tablespoon chia seeds
1/2 tablespoon maple syrup
1 tablespoon peanut butter
1 tablespoon jam
Preperation
To make this nutritious and simple breakfast, add all the ingredients except the jam into a serving bowl. Cover with cling film and place in the fridge overnight. By the morning the oats will have absorbed the delicious flavours of the maple syrup and peanut butter and soaked up much of the almond milk.
When ready to serve, simply add a dollop of jam on top and stir in some extra almond milk if needed.
For more simple recipe ideas like this, subscribe and download our HUSTLE. recipe book!
If you liked this recipe, please share it using one of the links below.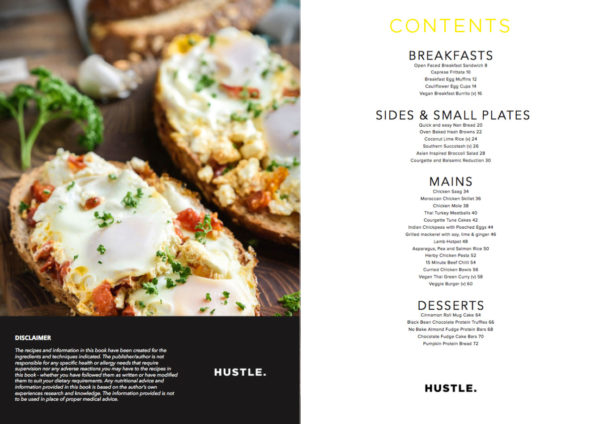 Subscribe and download our exclusive HUSTLE. recipe book!
Subscribe and download our exclusive HUSTLE. recipe book!