We all love a good chilli right? The great thing about this recipe though is it only takes 15 minutes!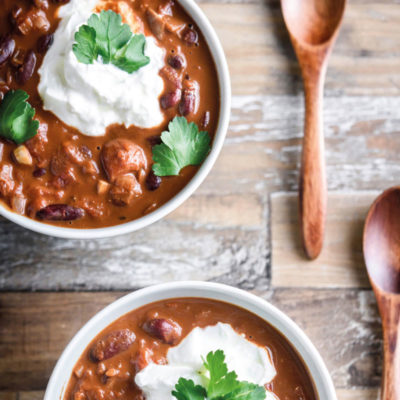 15 Minute Chilli

Prep and cook time 15 mins
Ingredients
1/2 small onion (finely chopped)
1 large garlic clove (crushed)
1 knob of butter
1/2 teaspoon ground cumin
1/2 teaspon paprika
Pinch of chilli flakes / chilli powder
400g tinned chopped tomatoes (drained and juice reserved)
400g tinned kidney beans (drained and rinsed)
1/2 vegetable stock cube
2 squares dark chocolate
Soured cream, to serve (optional)
Coriander, to serve (optional)
Preperation
Put the onion, garlic, butter and spices in a microwaveable container, stir, then heat in the microwave on high for 30-40 seconds
Allow to stand for 1 min, then add the chopped tomatoes, beans, stock cube and chocolate. Cover with microwaveable cling lm and pierce 3 times.
Place some kitchen paper on your microwave turntable, put the container on top and cook for 2 mins on high.
Stir well and leave to stand for a further minute. If your chilli starts to dry out, add some of the reserved tomato juice, but bear in mind that it won't reduce as much in the microwave as it would on the hob.
Cover and cook on medium for a further 2 minutes.
Give it a good stir and allow to stand for 1 minute before serving topped with soured cream and coriander or your favourite Mexican topping if desired
For more simple recipe ideas like this, subscribe and download our HUSTLE. recipe book!
If you liked this recipe, please share it using one of the links below.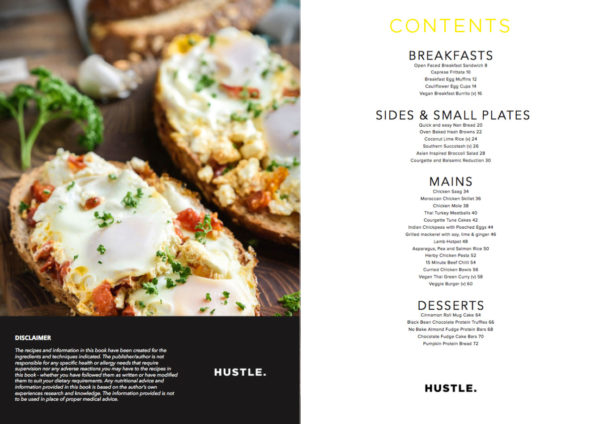 Subscribe and download our exclusive HUSTLE. recipe book!
Subscribe and download our exclusive HUSTLE. recipe book!