We can all struggle for meal ideas, especially when you are trying to eat healthy and control your daily calorie intake. To make sure that you stick to these outlines its important to maintain variety in your meals. To break boredom and enjoy what you are eating. These tasty sage and apple turkey burgers are great for a bbq, lunch or breakfast. Serve with a side salad or some roasted vegetables.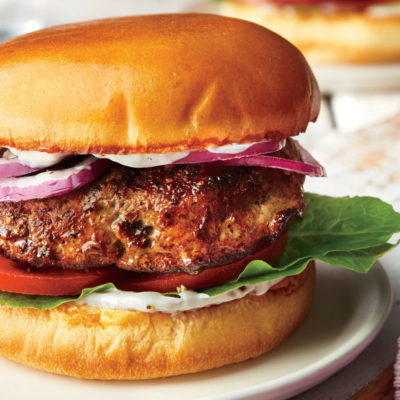 Turkey Burgers (makes 6 burgers)
Prep and cook time 20 mins
Ingredients
500g turkey mince
Half a finely chopped apple
Half a finely chopped red onion
2 teaspoons of finely chopped sage
1 teaspoon of finely chopped thyme
3 tablespoons of extra-virgin olive oil
1 large pinch of sea salt
1 teaspoon of ground black pepper
Preperation
In a large bowl, mix together all the ingredients together.
Lay out 4-6 burgers on a baking tray.
On a medium heat, grill the burgers for 7 minutes each side (or until cooked through).
This recipe is gluten, dairy and egg free. Perfect for a detox programme or as a compliment for our HUSTLE. recipe book which can be downloaded for free by subscribing below!
Like this article? Please share it using one of the links!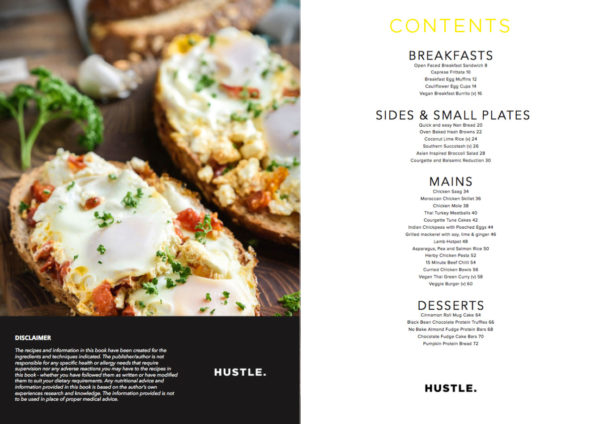 Subscribe and download our exclusive HUSTLE. recipe book!
Subscribe and download our exclusive HUSTLE. recipe book!