On the go and fancy a quick snack? These protein bars are a super tasty but healthy snack!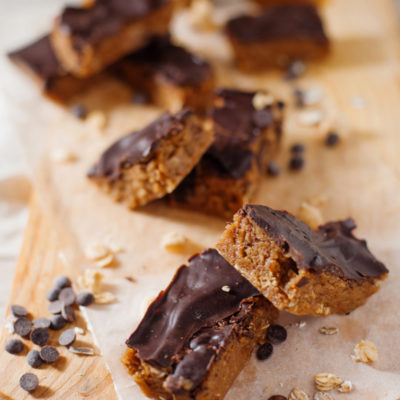 No Bake Almond Fudge Protein Bars (Serves 12)
Total time 10 minutes

Ingredients
80 grams oats, ground into a flour
40 grams quick oats
60 grams vanilla protein powder
15 grams crispy rice cereal
125 grams almond butter (or peanut butter)
115 grams cup honey
1 teaspoon vanilla extract
Optional: 2-3 tablespoons chocolate chips for melting
Preperation
Prepare a 9 x 5 inch loaf tin by spraying it with cooking spray. Set it aside for now.
In a medium-sized mixing bowl, combine the oat flour, quick oats, protein powder, and crispy rice cereal. Mix until well combined and also set aside.
In a small pan over medium heat, add almond butter and honey, stirring until the almond butter is melted and fully combined with the honey. Stir in the vanilla extract.
Remove from the heat, pour into the dry mixture, stirring well until everything is well mixed.
Pour the mixture into the loaf tin. Using a spatula or your hands, spread the mixture evenly in the pan, pressing down firmly.
For the optional topping, place the chocolate into amicrowave safe bowl and heat on high in 20second intervals, stirring between each heating session.
When fully melted, drizzle over the top of the packed mix using a spoon. Place pan into fridge and allow to cool for 30 minutes before slicing into bars.
For more simple recipe ideas like this, subscribe and download our HUSTLE. recipe book!
If you liked this recipe, please share it using one of the links below.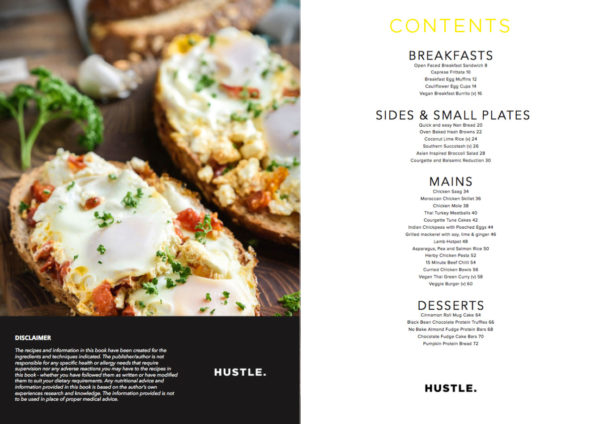 Subscribe and download our exclusive HUSTLE. recipe book!
Subscribe and download our exclusive HUSTLE. recipe book!