"After my third discectomy I had my spine fused in May 2018. I have always loved weight lifting and exercise but sometimes struggled with confidence in the gym. I was looking forward to getting back into the gym once I had recovered from my surgery, but after some complications my right foot dropped.
No-one was sure whether I would get the use of my foot back or not and it was just a case of wait and see. I had no movement in my right foot at all and struggled to walk. I knew that I needed to get some help to get me back up and running and see what I could do. Six months ago I went to Richi and explained that my goals were no more than to get my foot working, make sure my back was a strong as possible and to gain more confidence in the gym."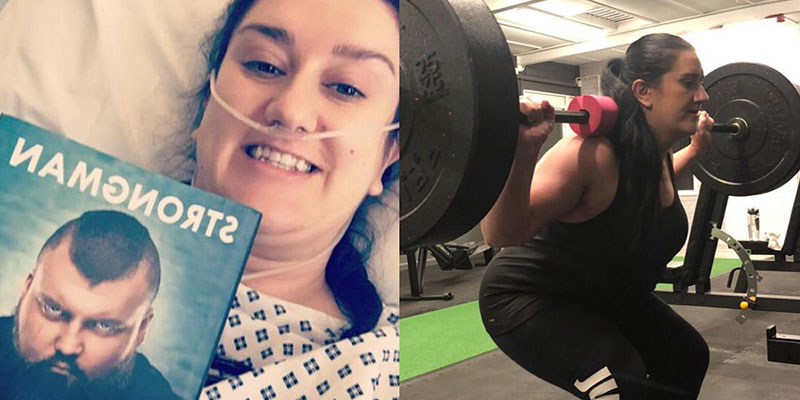 I was very nervous when I began and only wanted to take part in one to one sessions, Richi has made real effort to get to know me and what I needed and has constantly kept me reviewing my goals and monitoring my progress.
We started off with the basics, like body weight squats and progressed to using weights, within weeks Richi built my confidence up enough to join in the group circuit classes. From day 1 Richi has been a real help to me, he's always encouraged me and never let me give up. He's pushed me when Ive needed it and recognised my potential all along the way. My walking has improved so much that I can now reach my steps goalson a daily basis and even walk without a support. In the circuit classes Ive gone from having low mobility to be able to do burpees. My weight lifting is better than ever and I have achieved personal bests across nearly all exercises. Just six months after having my spine fused I was able to squat with 105kg on my back – something I had never been able to do before and whats more I have done it with no back pain at all.
Richi's knowledge and attitude have been invaluable to me, and we're now moving onto new goals I'm looking forward to seeing how much more we can achieve!"