"I needed to lose weight but wasn't having any real success and when my daughter announced her wedding date I knew I needed some help and discipline.
I was incredibly nervous and shy at the start but Richi was totally positive and non judgemental. He broke everything down into smaller pieces of information so I wasn't overloaded which made it understandable and achievable.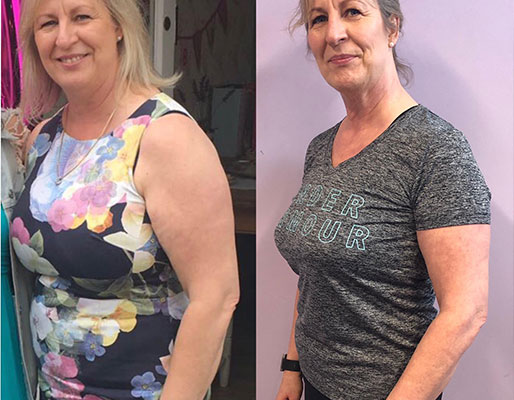 I actually came away from each session feeling happy at what I had achieved that week and the weight was steadily coming down with Richi explaining things all the time . The weekly fitness sessions coupled with the weekly calls were the encouragement and accountability I needed to keep going. But actually, I never felt like giving up because it never felt like hard work.
The other thing, I absolutely love weight training and never thought I would try it let alone enjoy it. In the past year, yes my body has changed shape and friends and family have noticed, but I am so much happier, fitter and have more energy and I don't want to stop feeling like this.
Thanks to Richi for the help and for giving me the knowledge to get me on the right path".