"In the 15 months I have been training with Hustle I have lost over 3st.
It has not been an easy journey for me as I was extremely unfit and it has taken a lot of work and mostly help with being held accountable to change my relationship with food and also learn to enjoy exercise.
I was used to very unhealthy eating habits and exercising seemed like something that was not meant for me. I had tried gyms before, where I would just pay for the membership and never go… After following a sedentary lifestyle for years I decided It was time to really invest in myself and get some help in trying to lead a healthier life.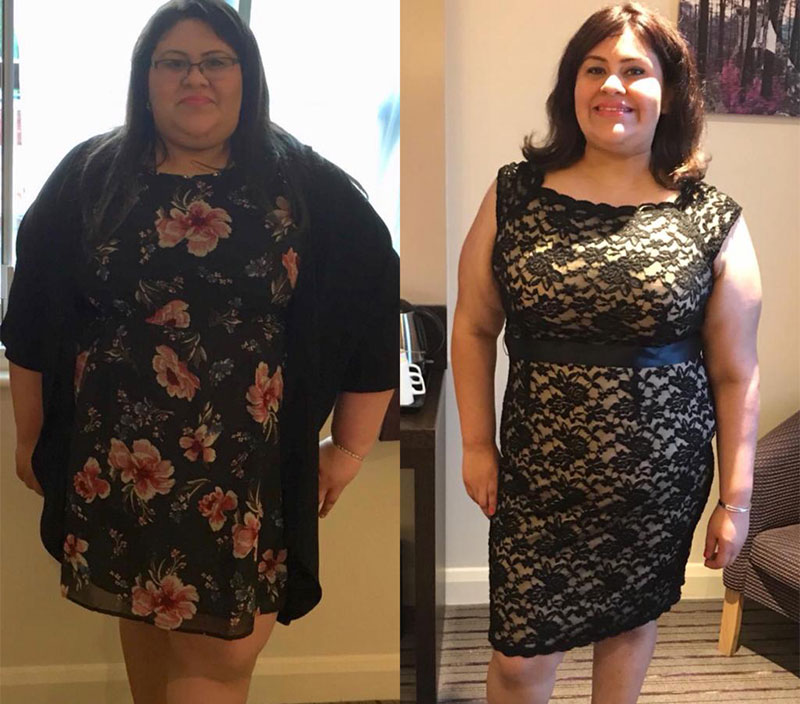 During our one-to-one training sessions Richi has proved to be knowledgeable, understanding and most of all patient! He has always managed to adapt the exercises to fit my abilities, as well as challenge me when necessary.
Something that has really surprised me is that in this time I have come to really enjoy lifting weights! The group classes are always fun! And the exercises can be adapted to the individual's fitness level and ability. Over the past year I have seen myself improve in strength and stamina, as well as, lose weight.
Being a mum and working full time sometimes it is very difficult to fit in exercise into an everyday life; Richi helps keep me accountable and reminds me how important it is to look after myself, as well as, those around me. I look forward to carrying on my journey with Richi's help and support and you absolutely recommend him as a trainer to anyone."